ECC - Your Maritime Safety Partner

Sølvi Tunge
Jan 16, 2023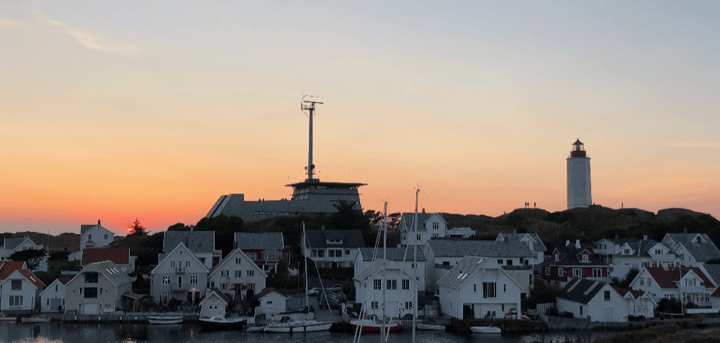 Since the 13th century, the "nautical chart" with different descriptions of and for seafarers has been an important tool. But it was not until around the year 1700 that the first national "nautical charts work" under public auspices were mapped over the Norwegian coast. The product was then classified with restrictions on general use, due to national security.
Since the year 1700, many "new reefs" in the sea have been identified with constantly new ways of surveying and production. The nautical chart has been in constant development for several hundred years to ensure and secure the basis for all navigation. At the turn of the century, there was also a new paradigm shift in the maritime world - the nautical chart became digital!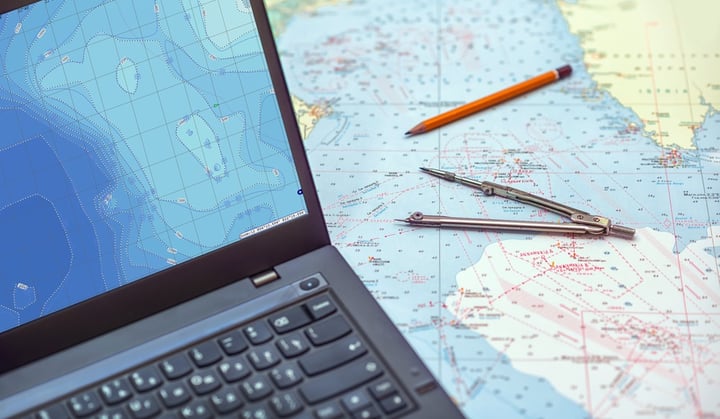 The Norwegian Mapping Authority's Hydrographic Service is responsible for producing and publishing nautical charts for Norwegian waters.
ECC is considered a rookie when you look back at the history of the nautical chart. But looking back on our short 20 years history, ECC has clearly positioned itself in the value chain. During these years we have established a national and international role, and are a driving force in making the product "digital nautical chart" available to everyone!
The maritime world has also changed significantly to adapt to new and digital waters. Chart producers, system manufacturers, navigators, port authorities, pilots, inspectors, traffic service centers, and rescue operators are all exposed to new work situations, tools, technology, and competencies.
ECC is close to this development based on our position in the value chain, where our vision is "to contribute to greater safety and security, lower costs and enhanced efficiency at sea, and on land, by the rapid development of technology to meet the clients' needs".
ECC Contributes To Safeguarding the Coast of Norway
Unless navigating with updated paper charts, all vessels that are subject to Norwegian control authorities and sail in Norwegian waters, must use the official Electronic Navigational Chart (ENCs) from the Norwegian Hydrographic Service. ECC's technology ensures that such vessels can have the ENCs for their voyage available at all times.
As the controlling body, the Norwegian Maritime Authority, benefits from ECC technology to access the status of the vessels' maritime charts.
All pilots have 24/7 access to all necessary ENCs. ECC technology secures direct delivery to the pilot's portable pilot unit. Chart updates happen instantly, securing the pilots' work environment.
There are five vessel traffic service centers (VTS) along the Norwegian coast, informing, organizing, and monitoring traffic. The Norwegian Coastal Administration operates the vessel traffic services.
In order for the VTS Officers to communicate efficiently, and with confidence in all their operations, they also need a certainty that on their screens they see the most up-to-date chart– among others ECC's technology makes this possible.
«The Norwegian Coastal Administration is committed to making the Norwegian waters the safest in the world. Availability of accurate and high-resolution bathymetry provided to all users of Norwegian waters are imperative, and the co-operation with ECC is one of the efforts in order to achieve the highest degree of safety at sea in the Norwegian waters. Accurate and updated Electronic Navigation Charts (ENCs) are one of several measures to achieve this.»

Odd Sveinung Hareide, Senior and Nautical Advisor R&D, Norwegian Coastal Administration
ECC also delivers updated charts to Norwegian defense vessels and works closely with the Norwegian navy to develop and prepare high-quality chart solutions for users of digital geographic information in military operations.
ECC Supports Both Professional and Leisure Activities
ECC technology is sustainable, reusable, and can be developed further, as our passion for charts does not stop at the seafront. We deliver chart material and solutions to several institutions and actors with a social mandate and responsibility that operate at sea or on land, including pilots of The Norwegian Air Ambulance Foundation and the Joint Rescue Coordination Centres, but also paddlers and other leisure users.
"LZ North is a giant step forward for personnel involved i HEMS and SAR operations. Aviation obstacles and hazards are frequently updated and displayed on maps. Aircrew operation from locations other than their "homebase" will easily find information LZs used in areas here they have limited local knowledge.Medical an SAR coordinators/dispatchers can quickly direct all units to the most suitable LZ for better medical care and logistics".
Kjetil Vik, Pilot 330 Squadron RNOAF
We work with The Norwegian Paddle Association as well as the Norwegian Society for Sea Rescue to ensure that the everyday mobile device user has access to the best charts possible.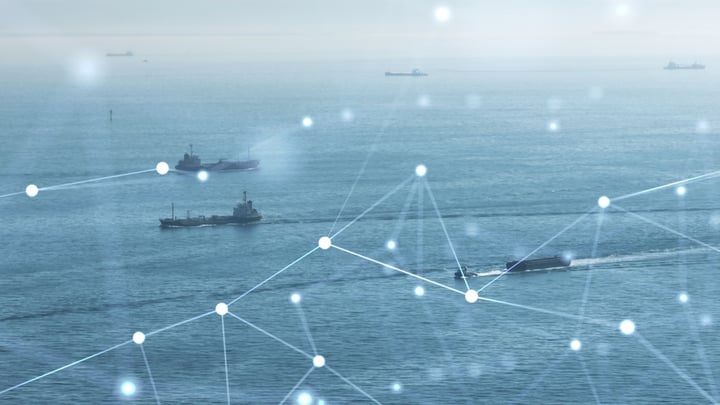 ECC and International Maritime Safety
The Norwegian Mapping Authority's Hydrographic Service operates the international PRIMAR service (www.primar.org). ECC supplies world-leading validation and distribution technology to PRIMAR, working closely with the Hydrographic Service to meet the needs of all parties of the PRIMAR collaboration. Uniquely positioned internationally, ECC participates in developing products and services for producers, distributors, and users of maritime digital information. Our competency and services enable safe, encrypted, efficient, and fast global maritime product delivery.
In partnership with PRIMAR, ECC also offers a comprehensive online training portal with training material, courses and support instructions on current and future maritime data standards and requirements. We strongly believe that sharing our expertise and experiences will make national and international waters safer.
"For more than 20 years, ECC has been the trusted service provider for the PRIMAR RENC operation. The service and technology that ECC delivers ensures that ENCs in the PRIMAR database are always quality controlled and validated, and that they are available for distribution to maritime end users globally. ECC's competency greatly contributes to PRIMAR's leading role in providing effective solutions for ENC distribution, as well as developing advanced support for the new navigational standards in the S-100 family"
Hans Chr. Lauritzen, Director PRIMAR
ECC also supports national authorities to build and secure their maritime infrastructure through the use of efficient data collection and distribution tools for national digital maritime products.
ECC and Research Which Contributes to Safer Maritime Operations
ECC has been a driving force in supporting new product types, introduced by the international maritime environment, available for navigators, vessels and other users through cutting edge technology.
Over the past 10 years, we have established a strong position in research on the operational use of S-100 products nationally and internationally.
ECC partners with the Canadian Hydrographic Service (CHS) and PRIMAR to develop and implement an innovative bathymetry data service demonstrating the value of the new S-100 data standards, as described in his article: S-100 Data-as-a-Service: How the CHS Leverages the New S-100 Paradigm (ecc.no)
ECC manages the Norwegian feasibility study S-100 Demonstrator Project – Norwegian feasibility study – IHO S-100 portfolio, with a focus on real-life operational tests. These tests have demonstrated the benefit of the new S-100 data when navigating in narrow and challenging waters with giant vessels like Sleipnir and Pioneering Spirit. The tests have also demonstrated the added value and security to port authorities, and they have shown how the new "Under Keel Clearance" product allows new and climate-friendly routes to save time and fuel.
"The S-100 demonstrator gives all the information I need in one place, giving added value to assist me in my area of responsibility".

Karl Helge Haagensen, Marine Pilot Norwegian Coastal Administration
ECC Navigates Into the Future
The vast majority of our activities are aimed at increasing safety at sea, and one of our main focuses now is to facilitate the future of the S-100 data family.
ECC offers world-leading technology and expertise to support the distribution of today's and tomorrow's nautical charts according to maritime standards. We are nautical chart enthusiasts and we are grateful to navigate into the future, together with our skilled partners, so that we can continue the important work locally, nationally, and internationally to secure and safeguard the sea route every day for everyone!
"We merge knowledge, products, producers and users to upgrade the user experience and increase accessibility and safety at sea for all".

Kirsten Elisabeth Bøe, Managing Director ECC

Sølvi Tunge is Key Account Manager in ECC. She has worked with electronic charts since 1994, including ENC production and validation, marketing and customer support, service development, and more recently as a project coordinator for the S-100 Demonstrator Project (https://s-100.no/). In addition, Tunge is responsible for the governmental users of ENCs in PRIMAR, closely cooperating with the Norwegian Coastal Administration (NCA). A request from the NCA for bathymetric data was the very first start of ECCs involvement in S-102 and the beginning of our Research and Development projects.