Thinking Ahead: How PRIMAR Is Pushing For an S-100 Future That's Already Here

Robert Sandvik
Apr 18, 2023
The maritime community has always relied on charts, and today the hydrographic, maritime, and GIS communities are stepping into the digital age with S-100-based ENCs. As a key player in this development, PRIMAR is pushing forward toward a future where S-100 is the standard in all operations and transportation at sea.
The S-100 standard, as defined and supported by the International Hydrographic Organization (IHO) is a universal hydrographic data model. Following the decades-old S-57, the S-100 is a modern and future-compliant standard for the digital age. S-100 will play an important role in integrating the world of hydrographic with maritime and marine information. It will provide a platform for a range of new products and applications to cater to maritime end-user needs.
– All navigational products will, in time, be S-100-based. It's a matter of phasing out the old systems and bringing in the new ones. We are following the IHO timeline, which constitutes a transition plan for the regular and harmonized production and dissemination of S-100-based products, says Hans Christoffer Lauritzen, director of PRIMAR.
A one-stop shop for S-100
PRIMAR is an IHO Regional ENC Coordinating Center (RENC), and will provide global coverage of S-100 ENCs and other chart products. To Lauritzen and PRIMAR, that's an essential part of their value proposal:
– We are basically a one-stop shop for ENCs and supplementary S-100 products. This means we have a global scope. That means anyone sailing to anywhere will find products to download from us, says Lauritzen.
The objective of S-100 is to support a variety of digital hydrographic data products, not only new-generation ENCs. Other products include dense bathymetry, currents, tides, ice information, weather data, and many more.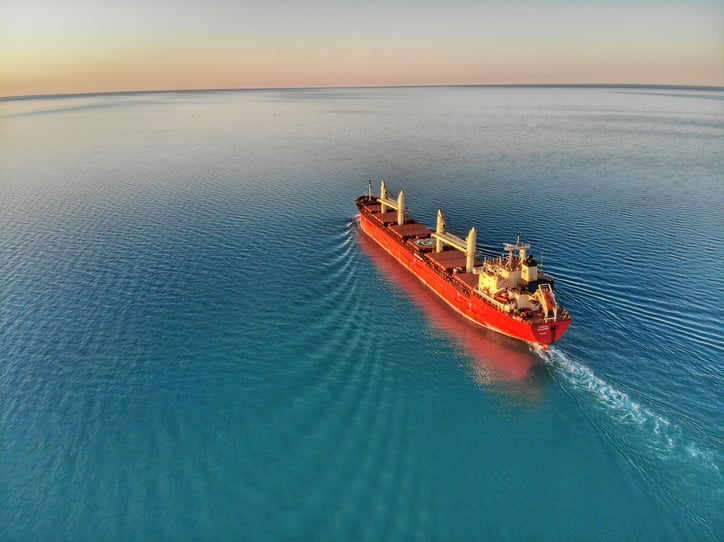 S-100 products are maturing
PRIMAR can already offer S-102 (bathymetry surface) and S-111 (surface current) data sets, and the coverage is growing. PRIMAR is ready to deliver and receive maritime information on the S-100 standard from all providers worldwide.
These include numerous nations through hydrographic offices and government bodies. The chart data that PRIMAR receives from member nations and data providers around the world has been crucial for PRIMAR to get to where they are today, Lauritzen claims:
- This has allowed PRIMAR to be on the front foot as we've been trying to think ahead and see what's coming. We know that S-100 will be the new standard, so we have worked on these products for years. That means when members are ready to contribute data, PRIMAR is ready to disseminate. Changes in technology and user requirements have also led to an S-100 service innovation in PRIMAR to improve how products are presented and delivered to users.
Being early in the game has allowed PRIMAR to cater to distributors and customers, thereby getting valuable feedback to enhance further and improve the products themselves.
–The advantage for new and old distributors is that they can obtain data from us and adapt their distribution systems. They get access to test and official data and early experience combining our products with their own systems, says Lauritzen.
As the S-100 products are being released, many stakeholders in the maritime domain are awaiting more end-user systems to materialise. Navigational systems are being adapted to the S-100 standard, and PRIMAR director Hans Christoffer Lauritzen is optimistic about the progress made:
– More and more systems are becoming S-100 compliant. The S-100 ECDIS type-approval process is being completed. Manufacturers are requesting more test data for their S-100 developments. PRIMAR has chosen to be an early mover in this to support the whole value chain.
Want to learn more about the S-100? We have created a Quick Guide to S-100 for anyone interested. Please download the guide by clicking the button below:
Feel free to reach out to us in ECC for more information on how you can begin your S-100 journey today. Also check out the Electronic Navigational Chart (ENC) service PRIMAR which offers the necessary infrastructure, tools and services to leverage the opportunities of S-100 products and datasets.

Robert Sandvik has been working with electronic charting in Norway and internationally since 1989. He has chaired and been a member of multiple IHO working groups and participated in several international electronic charting development projects. He holds degrees in computer science and management.