The Benefits of the New S-101 Standard for Maritime End-Users

Robert Sandvik
May 27, 2022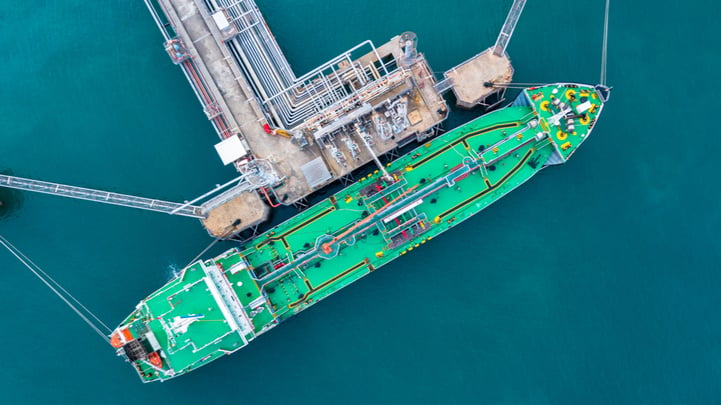 The new S-100 standard is under development, promising to support a wide variety of hydrographic digital data sources and products and accommodate the current maritime industry digital transformation. One of the most significant S-100 products is the new standard for S-101 ENCs.
The S-101 is the new product specification for Electronic Navigational Chart (ENC) datasets. The product specification includes most of the characteristics of current S-57 based ENCs but improves elements that will benefit from a more flexible framework. Compared to S-57, S-101 will help drive the maritime industry's digital transformation by enabling more flexibility with machine-readable catalogues, software enhancements and underpin e-navigation services development.
As soon as the S-101 standard is finalised and implemented, it will replace S-57 as the official chart data for ECDIS, provide the base layer for other S-100 products, and become a critical tool for the modern navigator adding new capabilities and leveraging new digital opportunities.
Read also: The Ultimate Guide to S-100 Data and Products
Technology Drivers for S-101 ENC Development
The development of S-101 is directly linked to the maritime industry's transition to a digitalised and automated future, where digital technologies increasingly are leveraged to improve operational efficiency and security, increase industry competitiveness, and reduce industry carbon footprint.
Cyber security expectations: As the maritime industry becomes increasingly digital, cyber security vulnerabilities emerge. A maritime cyber security survey of more than 300 industry players by the Baltic and International Maritime Council (BIMCO) shows that 21 % have been a victim of a cyber-attack, leading to loss of corporate data, financial loss, IT system functionality or shipborne systems functionality problems. The provision of S-101 services protected with IEC SECOM seeks to accommodate maritime industry cyber security concerns.


Interoperability advantages: S-100 will support a wider variety of hydrographic data sources and products, incorporating requirements for compiling and visualising ENC data and new applications, such as high-density resolution bathymetry surface currents and weather overlays. S-100 will facilitate greater interoperability between these navigational products in the end user system, where S-101 will be the underlying base layer for interoperability operations. The interoperability possibilities will create a wide range of new user functionalities supporting what-if analyses.


Service and usage efficiency: The S-101 will significantly improve user experience. It enables more advanced geographical queries, ensures greater flexibility in updating mechanisms and improves the display of ENCs with more content and information than the existing S-57 standard.


Autonomous navigation: Sensor technology, connectivity at sea, and advanced data analysis software create new opportunities for developing autonomous and remotely controlled ships and vessels. Developing new data standards for navigational-significant information is a critical step towards realising the benefits of autonomous navigation.


Limitations in the S-57 Standard: Another significant driver for the development of S-101 is the current limitations in the S-57 standard. Today, ENCs are based on the S-57 standard, which no longer meets the requirements of the increasingly digital maritime industry. S-57 is used almost exclusively for encoding ENCs for use in the ECDIS, and it suffers from strict maintenance regimes and is ultimately unable to support the coming era of digital hydrographic information involving several different data products. S-100 and the introduction of S-101 aims to eliminate these limitations.
The Benefits of S-101 ENCs
Compared to S-57, S-101 will enable easier data updating processes, software enhancements and improved symbology. The new standard will follow the same general structure as the S-57 but add new capabilities and features to the specification. For maritime end-users, these capabilities and features will enable a range of new opportunities and benefits:
Easier development and maintenance: Development and maintenance of the S-101 standard will be more flexible. The current S-57 standard is "frozen", making it difficult and time-consuming to change and update. The S-100 standard includes better mechanisms for rapid updates, making it easier to include updated information and further data model development.


New capabilities and functionalities: One of the major benefits of the S-101 is the ability to introduce new capabilities and functionalities that is not available in the S-57. These capabilities include machine-readable catalogues, portrayal changes, updated information and cartographic features, allowing chart producers to visualise for the end-user important chart updates and better control of text placement in the charts, respectively – to mention a few.


More formats and data carriers: S-100 supports more formats, such as the ISO 8211, grid formats and GML formats, which increases ENC usage flexibility.


Machine-readable feature and portrayal catalogues: In contrast to S-57, S-101 introduces machine-readable feature and portrayal catalogues. The feature catalogue is the full realisation of the S-101 data model. It contains both feature and attribute information, in contrast to S-57, where these are individual parts. The portrayal catalogue includes all rules and definitions necessary for drawing and displaying data in the end-user system. The machine readability enables a far more flexible update regime for the catalogues.


Static and dynamic information: The S-57 does not support future maritime industry requirements, such as complex time-varying information or gridded bathymetry. The S-57 standard is currently only used for ENC production. S-101, being built on the S-100 framework, can interoperate with such dynamic information in end-user systems.
The S-101 will eventually replace S-57 based ENCs and provide the base layer for S-100 enabled ECDIS. The true potential of S-100 will be realised when additional product specifications are developed to interact with S-101 ENCs. Consequently, to build for the future, OEMs delivering end-user solutions should ensure that future offerings and solutions are S-100 compatible.
Hydrographic offices are now installing software to produce S-101 products and establishing production strategies. We can expect the first S-101 test data to be made available during 2022. PRIMAR already has distribution services supporting S-100 products.

Robert Sandvik has been working with electronic charting in Norway and internationally since 1989. He has chaired and been a member of multiple IHO working groups and participated in several international electronic charting development projects. He holds degrees in computer science and management.