S-101 ENC: What It Is, Why It is Important and When It Becomes Available

Svein Skjæveland
Jul 15, 2022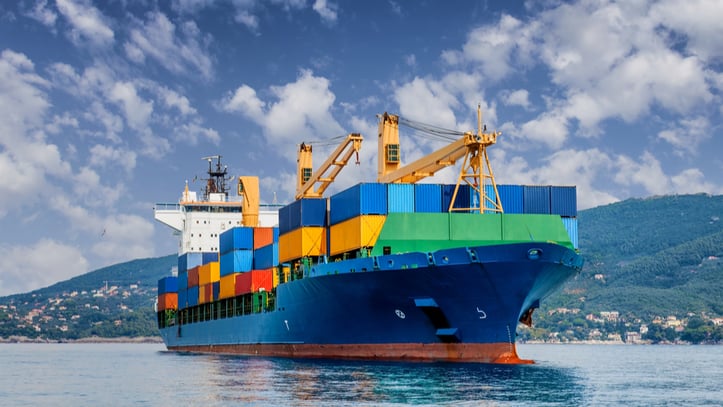 Existing S-57 based Electronic Navigational Charts (ENCs) will gradually be replaced by a new standard to accommodate the maritime industry's digital transformation. OEMs should act rapidly to develop support for future S-101 ENCs. This article gives you the information you need about the new S-101 Standard.
Current hydrographic information and data standards are quickly becoming outdated for the modern navigator, as advanced digital technologies and increased bandwidth capacities promise safer, effective and more cost-efficient maritime voyages.
Consequently, new and more versatile standards for exchanging digital hydrographic information and data are under development. To accommodate the coming digital transformation of the maritime industry, the International Hydrographic Organization (IHO) is currently developing the new S-100 standard to support a wide variety of hydrographic digital data sources and products.
As we progress through the 2020s, S-100 will become the standard for products operating on Electronic Chart Display and Information Systems (ECDIS). One of these products is the S-101 Electronic Navigational Charts, which represents a significant step forward in developing product specifications for ENCs.
Read also: The Ultimate Guide to S-100 Data and Products
What is the S-101 Standard?
The S-101 is the new product specification for ENC data based on the overarching S-100 framework. It is expected to constitute one of the most foundational products of a future S-100 based ECDIS and intends to provide the base chart layer for implementing e-navigation initiatives. When the S-100 standard is finalised and ready to be used, the S-101 will succeed and ultimately replace the S-57 based ENCs as the official chart data for ECDIS.
Today, most ENCs are based on the S-57 standard, which is quickly becoming outdated and unable to accommodate the needs and requirements of the coming digital transformation of the maritime industry. S-57 suffers from being a frozen standard with strict maintenance regimes and an inability to support future needs, such as complex time-varying information and gridded bathymetry.
S-100 and the S-101 standard aim to cope with this challenge. Although S-101 retains most of the S-57 features, it improves on existing elements and add new features and attributes, creates a more flexible framework and includes certain new functionalities currently unavailable in the S-57.
Read also: The Benefits of the New S-101 Standard for Maritime End-Users
Revamping ENCs: Shifting from S-57 to S-101
The following examples illustrate some of the differences between the S-57 and the S-101 standard:
Dynamic features and portrayal catalogues: Today, with S-57, it may take several years to develop and issue updated catalogues until they are implemented in the end-user system. This is due to the lack of machine-readable catalogues and the need for manual intervention in the end-user system update process. Unlike the S-57 standard, S-101 provides a more dynamic update, distribution and implementation process for catalogues, enabling machine readability.


Enhanced Geometry: S-101 will leverage new geometry concepts like complex attributes (aggregation of other attributes) and composite curves. Complex attributes add the ability to build a more hierarchic and real-world like data model for the ENC data. Using the composite curve mechanism, a reduction in data file size may be achieved.


Extended relationship: The S-101 model has greater ability for building relationships between data components than what is possible with S-57. Extended relationship-building opportunities add the ability for creating a more real-world like data model for the ENC data.


Information Types: The introduction of information types in S-101 creates an opportunity for encoding information once and relating this information to several different features by the extended relationship mechanisms. Using this ability, more efficient data encoding may be achieved (encode once and reuse).


Update features: S-101 includes an update feature to help users see what changes are applied to a particular data set. This feature enables ENC producers to indicate for the end-users the changes introduced in an ENC update dataset.
S-101 Developments and Timeline
The development of S-101 based ENCs is currently in progress. However, full-scale implementation of the new S-101 standard relies on the timely development of other standards and frameworks for type-approved ECDIS. Key elements are the IEC ECDIS type approval specification (IEC 61174) and the IMO ECDIS Performance Standard (MSC.232(82).
The figure below (figure 1) illustrates the various activities involved in developing the necessary product specifications for the S-100 standard, the S-101 standard and a fully operational ECDIS, which allows the import and use of S-101 data.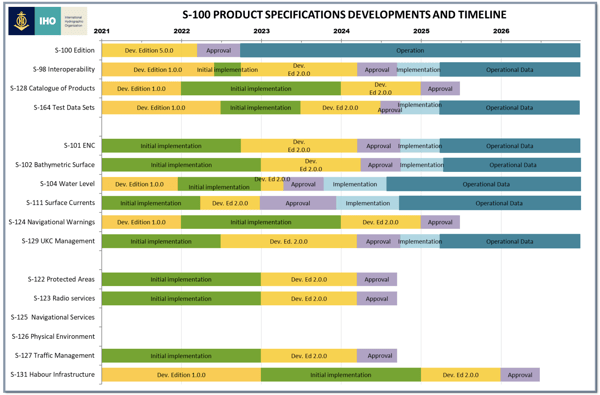 Figure 1: S-100 product specifications and timeline. (Source: International Hydrographic Organization)
S-100: Edition 5.0.0
The S-100 standard will play a critical role in digitalising hydrographic data, functioning as the platform on which a range of new S-100 derived products and applications can be built to meet various maritime end-user needs.
The Hydrographic Services and Standards Committee (HSSC), within the International Hydrographic Organization (IHO), is in the process of approving the S-100 edition 5.0.0 standard for release in 2022.
The finalised S-100 standard will support all requirements necessary to develop S-100 products and provide a solid foundation for the coming S-100 era. However, the S-100 standard is not static and will continuously improve in future editions as new requirements may be discovered and implemented.
ENC S-101 Development and Finalization
Parallel to the finalising of the S-100 edition 5.0.0, a new S-101 edition is under development. The first edition of the S-101 standard was published in late 2018 for test and implementation purposes and currently remains in this development phase, aiming to achieve approval for an operational edition 2.0.0 during 2024. Moving towards a functional version, the S-101 standard will undergo the following activities:
Finalising Edition 1.1.0: This edition aims to provide a version capable of supporting complete and robust testing activities. The edition is currently being prepared and will reflect the finalised S-100 Edition and be published directly after the latter is completed. The S-101 Edition 1.1.0 will include a complete portrayal catalogue and validation checks for S-101 data. It can be used by hydrographic offices to produce S-101 ENCs.


Preliminary implementation: After the above edition is published, software providers will use this phase to update their tools to support both the new S-100 and S-101 editions. This preliminary implementation is necessary to sustain vigorous testing and development through sea trials that ensure that the S-101 meets end-user and stakeholder requirements.


Developing and finalising Edition 2.0.0: A new version of the S-101 standard will be developed based on the experiences from the preliminary implementation. The S-101 Edition 2.0.0 will become the standard on which fully operational data supporting all use-case scenarios can be produced.
IMO/IEC: Updating Standards
Simultaneously as S-100 and the S-101 standard are under development, the International Maritime Organization (IMO) is currently in the process of updating the ECDIS performance standard (MSC.232(82), ensuring that ECDIS supports all relevant products and determining the requirements the ECDIS have to accommodate.
Subsequently, based on the IMO's requirements, the International Electrotechnical Commission (IEC) will update the international standard for maritime navigation and radiocommunication equipment and systems (IEC 61174). This standard will guide all system developers to create an S-100 compatible ECDIS and ensure that the ECDIS meets the new standard's requirements.
Testbed Activities
Testbed activities are required to bridge the gap between theory and practice, ensure that the development towards a new S-100 regime is feasible and ultimately demonstrate that a future ECDIS is fully functional. Before implementation activities commence and a fully operational ECDIS is launched, two critical activities will be performed:
Development of shore-based ECDIS: First, the testbed activities focus on developing a shore-based ECDIS, demonstrating that everything works correctly and as intended, based on the S-100 standard.


Development of full ECDIS: After demonstrating the shore-based ECDIS's feasibility, work will commence developing offshore solutions (full ECDIS).
Several industry players are particularly significant in these testbed activities. For instance:
OEMs Should Act Now
Although the S-101 standard is currently under development, it is increasingly becoming stable. Ocean and coastal mapping agencies are presently planning and initiating data production processes to accommodate S-101 ENCs. For OEMs delivering end-user solutions, it becomes increasingly important to ensure that future offerings and solutions are S-101 compatible. End-users considering purchasing new equipment should ensure that the equipment is S-101 compatible.
Need Help Transitioning to S-101 Data?
If you want to learn more about the new S-101 standard and how you can get started converting from the S-57 standard to the S-101 standard, we can help. ECC offers a range of courses intended to increase S-100 and S-101 competence and knowledge among stakeholders. Feel free to read more about the training courses here.

Svein Skjæveland has worked with electronic navigational charts since 2003 at the Norwegian Hydrographic Service. Since 2006, Skjæveland is employed by the Electronic Chart Centre (ECC), working as Senior Geodata Consultant focusing on ENC validation and quality assurance. He currently holds a position as Manager International Standardization and has been involved in standardization since 2009, attending several IHO working groups.